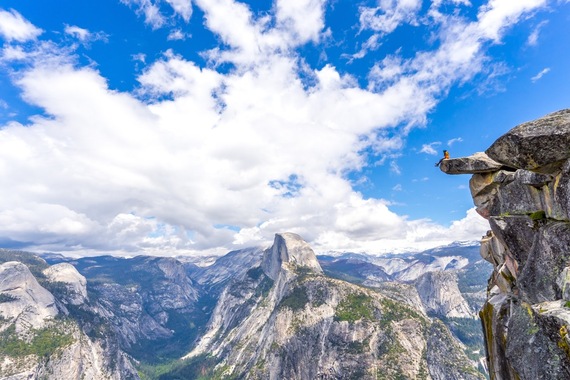 We would like to share this wonderful story written by Tiffany Nguyen, an Explorer for The Outbound Collective:
"When I'm hitting the drawing board and thinking of places to travel to, one of the first places that comes to mind is Yosemite National Park. This place has it all, from the tallest waterfall in North America to one of the most iconic mountains in the United States. Yosemite is a destination that should be on everyone's bucket list and you don't even need to get into the backcountry to take it all in. Most of these adventures are accessible from a central area of the park, right off the main road. Grab a friend and hit the road to this world-class National Park! Here are the top 10 adventures that you definitely want to do while you're in Yosemite.
1. Hike Four Mile Trail to Glacier Point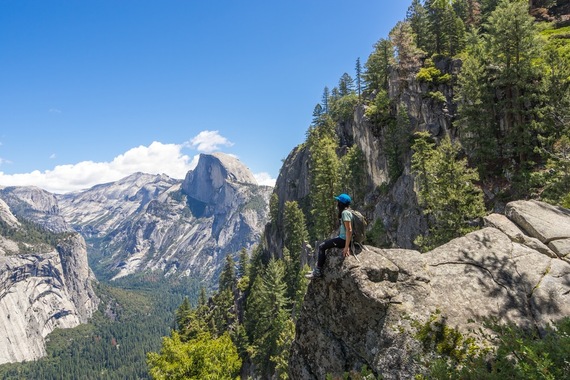 One of the most rewarding hikes in the Valley is Four Mile Trail to Glacier Point. Most people get here by driving, but only some are lucky enough to catch the views on the way up here. Learn more.
2. Look up at the tallest waterfall in North America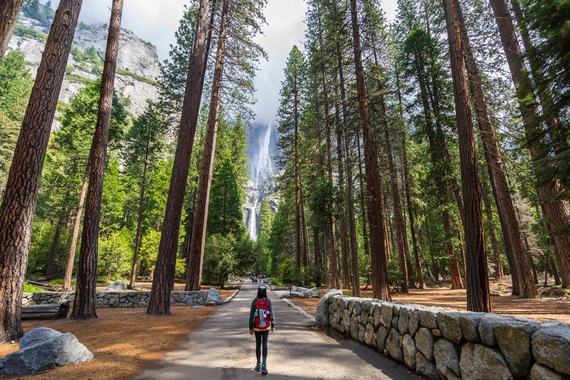 Not every waterfall has to be a strenuous day hike. Getting to the bottom of Yosemite Falls is an easy stroll with an impressive view up all 2,425 feet of the tallest waterfall in North America. Learn more.
3. Find the perfect hammock spot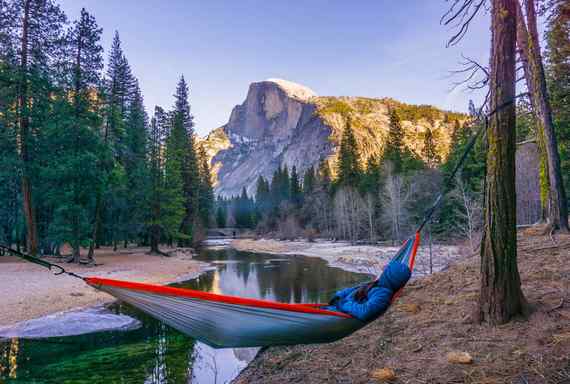 After a long day of exploring, hanging up your hammock and chilling only seems fitting. And when you're in Yosemite, it's not hard to find two trees for some quality hammock time with Half Dome in the distance. Learn more
4. Catch a sunset at Valley View
Finding a spot to catch a sunset in Yosemite can be tough since there's so many to choose from. One of my favorite spots is definitely Valley View. With the Merced River as the foreground and El Capitan and the Three Brothers in the distance, there couldn't be a better place to enjoy a sunset. Learn more.
5. Stand under a double rainbow at Lower Yosemite Falls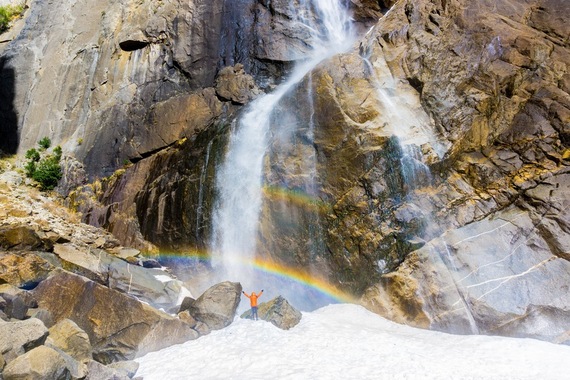 If I had to use one word to describe Yosemite, I would say magical. It's one of those places you have to experience for yourself and no photo can do justice to how epic it truly is. You're going to have to ask yourself "is this real life?" while you're standing under a double rainbow at one of Yosemite's many waterfalls. Learn more.
6. Climb the cables up Half Dome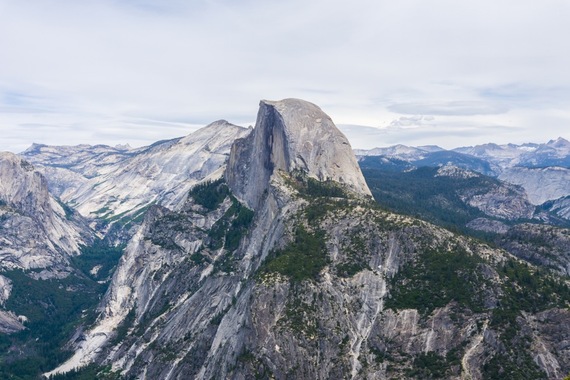 One of the most sought after adventures in the Valley is climbing the infamous Half Dome. There's something so rewarding about climbing up the cables to one of the best views overlooking the whole park. This adventure definitely can't be left out of your trip. Learn more.
7. Hang out above Nevada Falls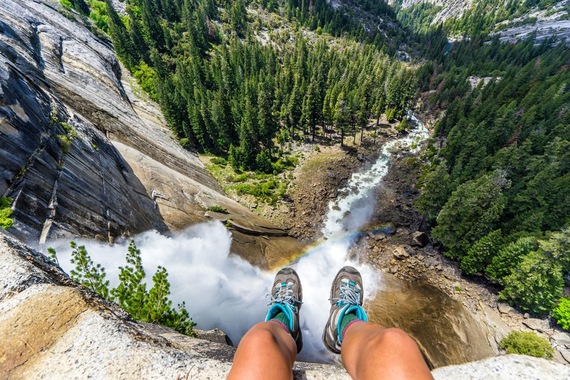 After hiking to Nevada Falls, what could be more epic than finding yourself hanging out above 594 feet of powerful water? If you're looking for something to get your heart racing, you've found the right spot. Learn more.
photo credit: Tiffany Nguyen