Covid-19 Response: Yosemite National Park is currently closed.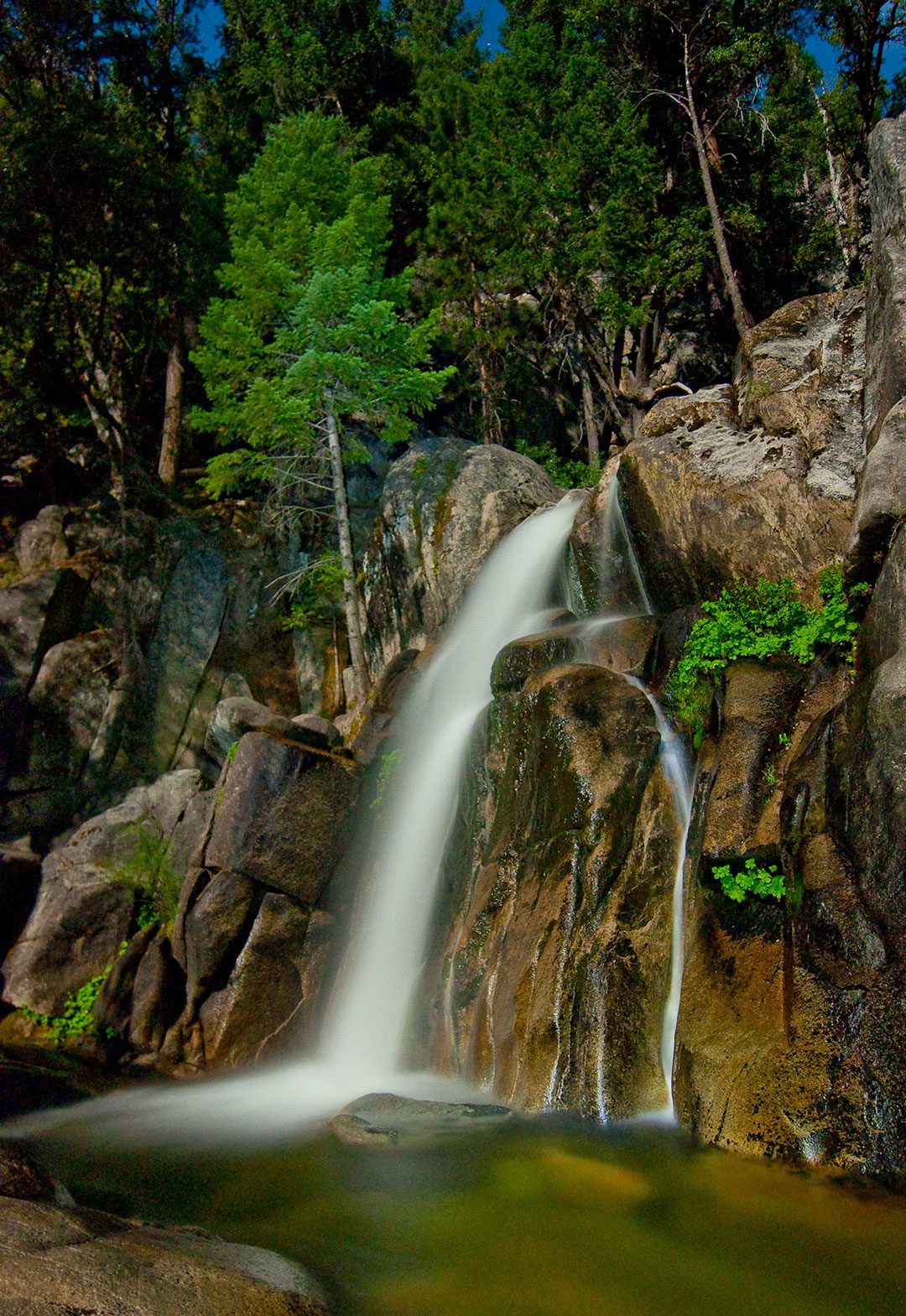 Find Your Yosemite Vacation Home
Enjoy all the comforts of home and the majesty of Yosemite National Park, season after season, at The Redwoods In Yosemite!
About Wawona, a hidden gem in Yosemite…Nestled just 4 miles inside the southern entrance of Yosemite National Park is the charming and historic town of Wawona. Located at the base of Chilnualna Falls (the second highest vertical drop waterfall in Yosemite), and home to the principal trailheads into the southern Yosemite wilderness, Wawona is also the closest town to the Mariposa Grove of Giant Sequoias. 
Wawona has the feel of a small town but is bustling with activity! Over 160 residents, including Yosemite Park employees, live in Wawona and can be seen gathering at the town's community center, playing a pick up game of basketball at the elementary school, fishing or swimming in the nearby Merced river, jogging on one of the many picturesque trails or simply walking their dogs and baby strollers through the winding residential streets. The historic Wawona Swinging Bridge boasts the best natural water slide in the Park! The history village is filled with docents, stagecoach rides, horseback rides, and barn dances in the summer season and the Wawona Meadow Loop offers year round riparian meadow wildlife viewing.
Wawona was known to the local Native American Miwok in their language as Pallachun (a good place to stay). It is located entirely within Yosemite National Park (it preceded the founding of the park as a national recreation area), and is located on the South fork of the wild and scenic Merced River, on the main highway (State Route 41) from Fresno to Yosemite Valley.
Galen Clark, who helped gain preservation legislation for Mariposa Grove and what later became part of Yosemite National Park, occupied the Wawona area in 1855 and established a tourist rest and modest ranch which he later sold and made into a hotel and resort property (now called Big Trees Lodge). The Wawona post office was established in 1878 and was originally called Clark's Station.
The Redwoods In Yosemite has over 120 vacation rental homes and is proud to say that all of them are located in Wawona. All are within walking distance to everything that Wawona has to offer and every one of them is surrounded by the majesty of Yosemite National Park!
Find Your Rental
Contact Us
What Our Guests Are Saying
Christian Parley
Guest
There's no better way to see Yosemite than to stay in any of the cabins Redwoods in Yosemite offers. The world-class staff at RiY made this an incredible experience. We will be back!
Andy Hack
Guest
Our stay here was fantastic. Nice rustic but comfortable cabin in a quiet area. The grill came in handy, helping provide a much needed dinner after dinner beautiful hiking. I would certainly recommend the area to any visitors looking to experience Yosemite!
Gregory Block
Guest
This is my second stay; it won't be my last. Two different cabins, both beautiful and welll kept. Great staff. And there's nothing quite like walking up to nature that way; the view is wooded and lovely.
Aaron El Sabrout
Guest
We rented a really lovely little cabin here over Christmas. Beautiful area, warm and cozy little place to stay. The amenities were great, though it would have been nice if there was a little more in the way of groceries. There's kind of just a convenience-type store on site so bring everything you need in with you!
Mayank Patel
Guest
Great rental units for overnight stay while visiting Yosemite! Cozy and family-friendly houses equipped with kitchen items, free wifi and cable, and more.